Specification
Type
Maximum Voltage
Maximum power
Environmental Temp.

Spectrumpeak value
Light resistance(10Lux)(KΩ)
Dark resistance(MΩ)
Response time(ms)
Increase
Decrease
Φ4 series
GL4516
150
50
-30~+70℃

540
5- 10
0.6
30
30
GL4526
150
50
-30~+70℃
540
10- 20
1
30
30
GL4537-1
150
50
-30~+70℃
540
20- 30
2
30
30
GL4537-2
150
50
-30~+70℃
540
30- 50
3
30
30
GL4548-1
150
50
-30~+70℃
540
50- 100
5
30
30
GL4548-2
150
50
-30~+70℃
540
100- 200
10
30
30
---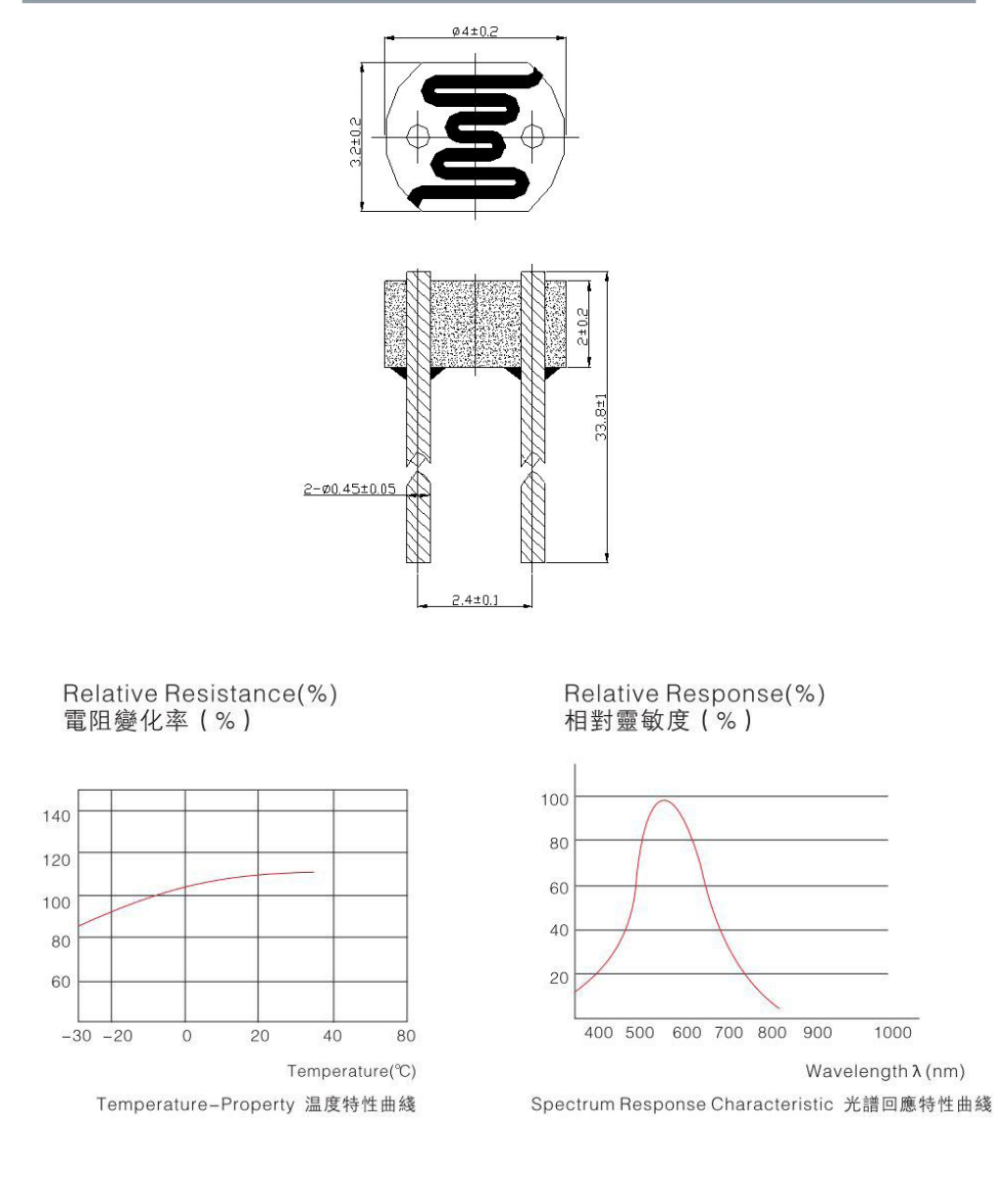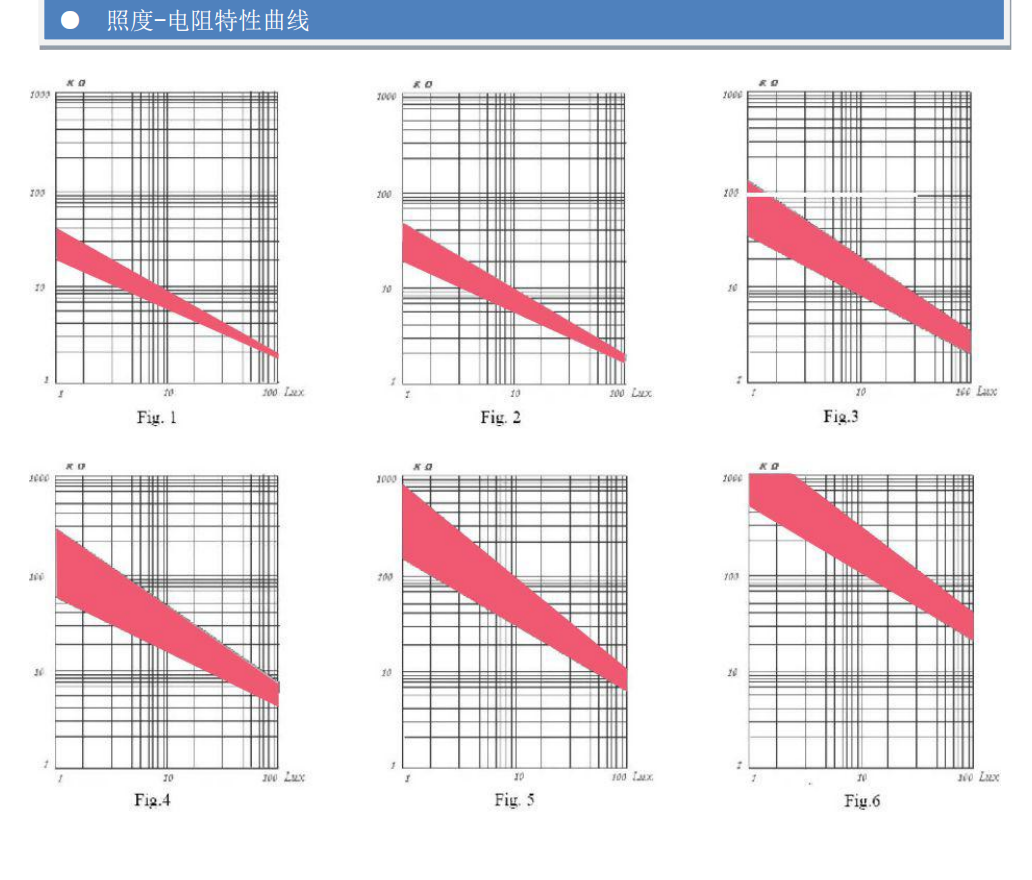 Applications
Camera shutter control
LDRs can be used to control the shutter speed on a camera. The LDR would be used to measure the light intensity which then adjusts the camera shutter speed to the appropriate level.
FAQ
1. What is the size for LDR?
φ3 series, φ4 series, φ5 series, φ7 series, φ10 series, φ12 series, φ20 series.
2. What is your production capitable?
5 million Pieces per Month